When Andrew and Karen opened the Riverside Deli in Barrowford earlier this year, it was about much more than simply showcasing the wonderful flavours of vegan and vegetarian foods and their many exciting possibilities. They wanted to introduce these delicious dishes to everyone in order to challenge the stereotypes and falsely-held perceptions about the limited choice and versatility of great vegan and vegetarian ingredients.
The Riverside Deli specialises in takeaway food of exceptional quality, including wraps, stews, curries and sandwiches, all of which demonstrate the incredible range of options available using only vegan and vegetarian ingredients. And it's not just the quality and taste that is already attracting customers from across Lancashire and beyond; more and more people are discovering that vegan and vegetarian foods are healthier, more filling, and don't leave them feeling bloated.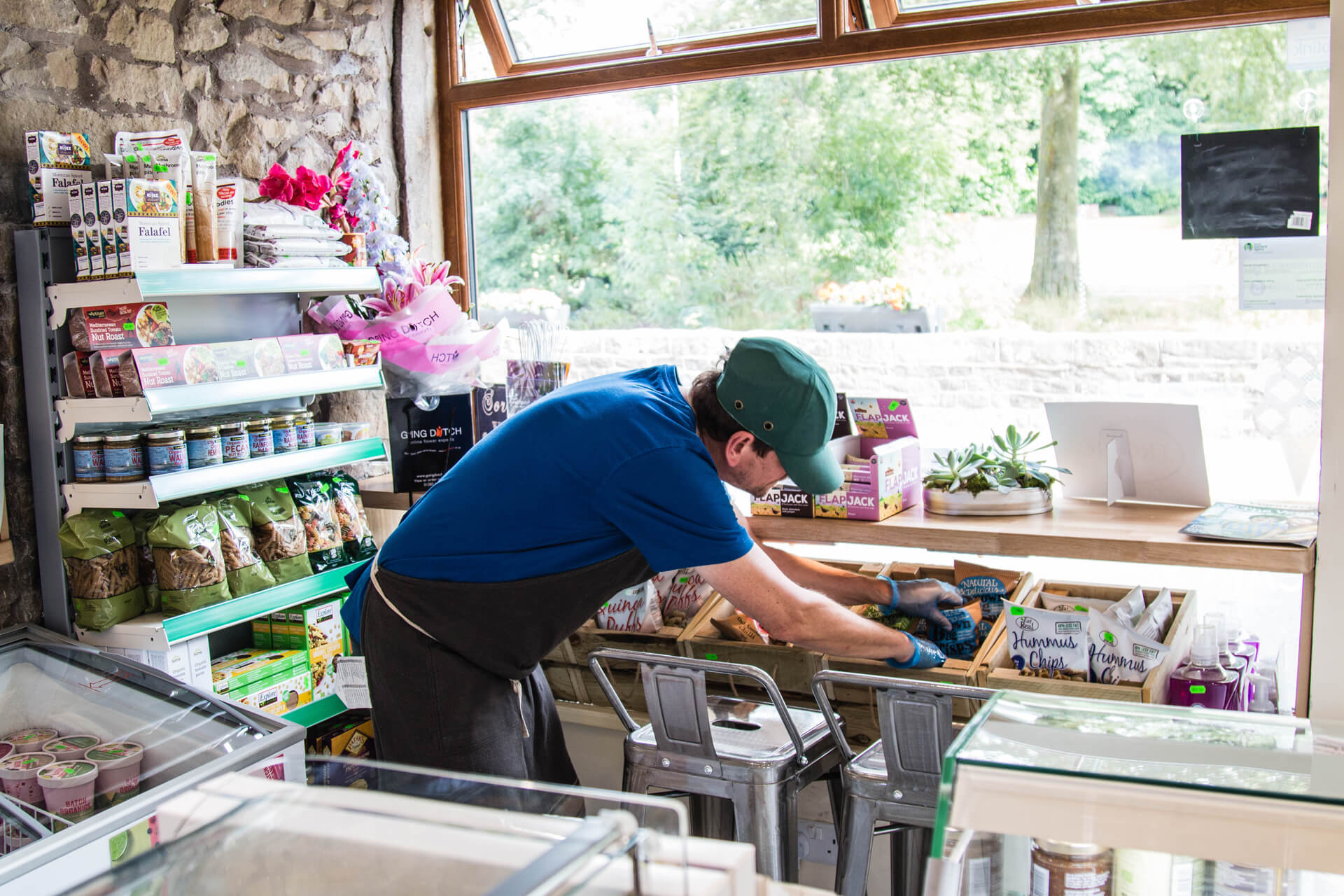 Andrew and Karen have arranged the Riverside Deli into specific sections to improve the consumer experience. Customers can find a selection of chilled goods, including burgers, hot dogs, black pudding and steak in the deli area, with jams, preserves and pastas located in the dry goods area. There is also a frozen section containing ice-cream, quiches and tarts, plus a tinned section carrying a range of essential supplementary ingredients. Around 95% of food stocked at the Riverside Deli is vegan, with vegetarian
food making up the remaining 5%. Ingredients and products are sourced locally wherever possible. All packaging is biodegradable or recyclable.
Importantly, both Andrew and Karen hold university degrees in the related fields of food science and the health sciences respectively. Thanks to their academic background and passion for vegan food, they can help customers with any questions they may have about the dietary and nutritional benefits of the dishes and ingredients in-store. This knowledge is what sets them apart from others in the field, helping them to develop a genuine relationship of trust with their customers.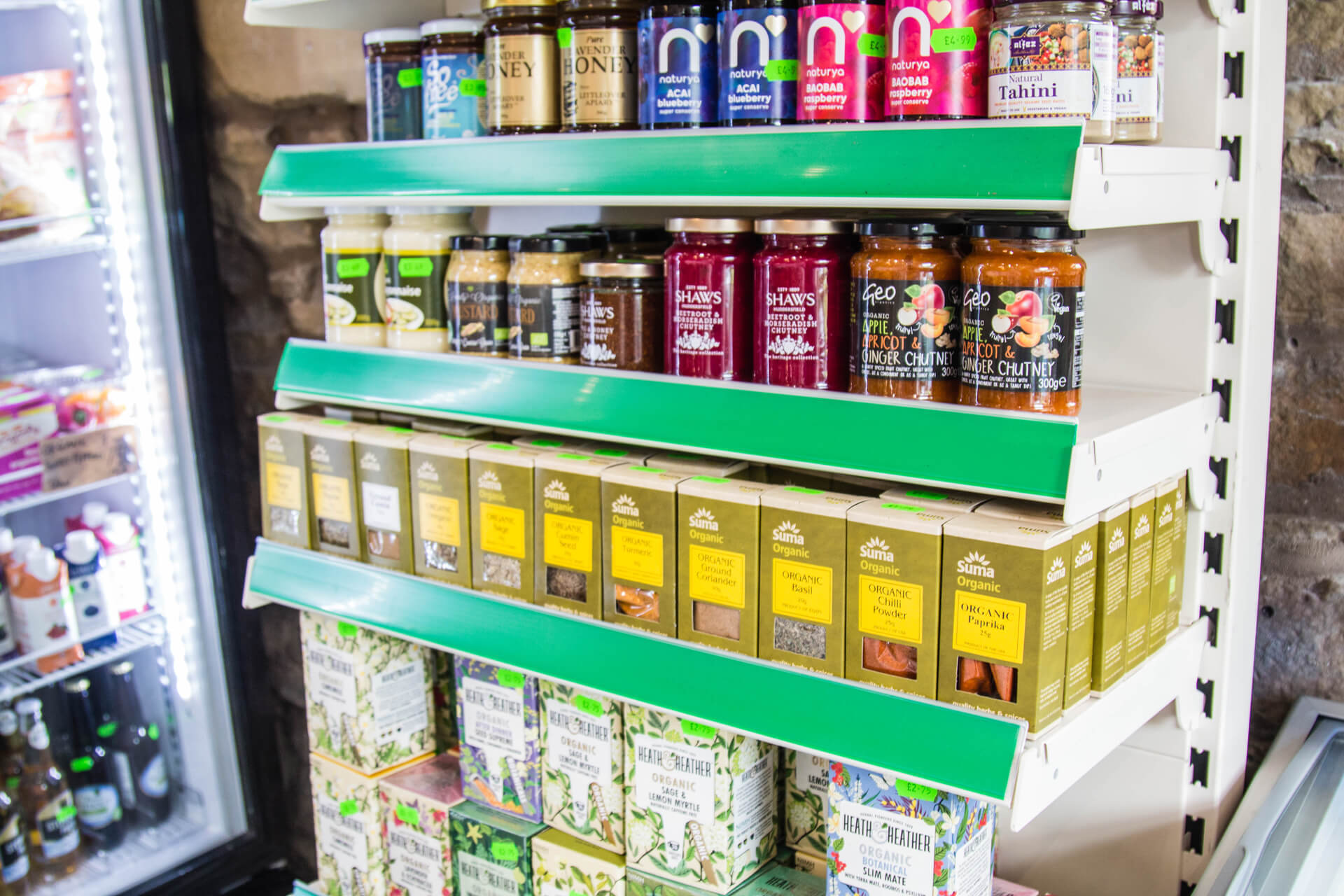 Alongside its mouthwatering food, the Riverside Deli also offers vegan beauty care products and we have now introduced clothing and accessories – all made using only natural materials. With so much to discover and enjoy, maybe it's time that you paid a visit to the Riverside Deli, where good food and good health go hand-in-hand.